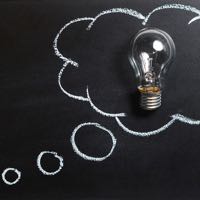 It probably happens each time you sit down to write: You have a plan, an idea of where you want your story to go. But as soon as the words start to flow, your idea changes slightly or another one pops into your mind. Since you'll be obsessed with it unless you at least explore it, your plan has to change.
This is a lot like the process good publicists go through when planning and leading a campaign. That's because fundamentally, PR is a creative story-telling exercise. Think about it: a publicist's job is to find ways to tell the media and readers about your book.
The first step is crafting a brief but grabbing story about it. But this writing project is just the beginning of the creative journey involved in figuring out who among the gazillions of reporters and readers out there might want to hear this story, which particular aspects of it some might be more interested in than others, and how to re-tell the story in various ways depending on this.
Most often, ways to retell and re-frame a story come to mind only after a campaign has begun, once real reporters and real people have become engaged in live conversations about your book. And with each new conversation, new ideas spring up about other people or news outlets to contact beyond the initial list built for this purpose. For yes, there really, truly are gazillions.
Soon this creative process takes on a life of its own. Just like with