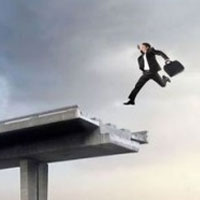 After years of drafting, critiquing, revising, submitting and watching rejections pile up, you've finally landed a publishing deal and your book is coming out in several months.
Over those years you've worked hard, too, to build a platform — giving webinars on craft, writing articles that have run in places like the Huffington Post and contributing regularly to a popular blog (maybe WU?) drawing thousands of readers from around the country.
Yet, when you sit down for the long-anticipated meeting with your publisher's marketing team, you're told that despite your strong online connections with readers in cities from Portland, OR to Portland ME, your publisher won't sponsor a book tour.
You've just come up against the false divide between 'author promotion,' which spotlights you as an author and an individual, and 'book promotion,' which focuses specifically on a given book.
In promoting yourself as an author a book tour can be an important part of leverageing all the connections you've built as a voice in the literary world, and doing so makes perfect sense. People who've enjoyed your blog posts and articles, whom you've exchanged comments and tweets with, may well want to meet you in person when you're in town. They'll come to your talk in the local indie bookstore and possibly invite a couple of friends. Some might host book club events for you or feature you on their own blogs. If well-organized,