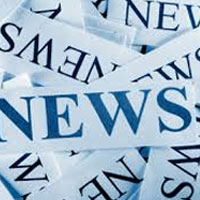 Around the time blogs first started catching on, writer Julie Powell decided – just for the heck of it – to cook every recipe in Julia Child'sMastering the Art of French Cooking and chronicle the experience on her blog.
We all know her story's happy ending.
Soon every writer was launching or joining a blog. So was every mom, every foodie, every fitness buff, bibliophile and investment guru. For fun and fulfillment, but also, quite often, in the hopes of increasing discoverability. And we also know this story's ending: a blogosphere that wound up as bloated and oversaturated as any literary agent's slush pile.
Luckily the one constant in today's media, which includes the online world, is change. And as media outlets have gone increasingly digital, a whole new category of outlets has emerged: the highly visible, online-only publication. Think, The Millions or The Huffington Post. These outlets have all but replaced personal blogs as a means for getting your name out there. Most offer superb opportunities for writers to submit and publish articles, opinion pieces and blog posts. And publishing one guest piece in an outlet like The Huffington Post can be equal to years of blogging in terms of the number of readers who stop by, comment and tweet.
In fact, as the media landscape continues to change, contributing pieces to