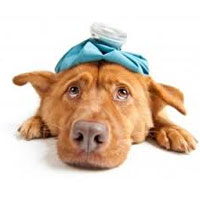 Over the past few months I've spoken to two authors who'd signed with the same, well-reputed PR firm for a book launch campaign, paid a considerable amount of money and then…nothing. Barely a review or author interview to show for the firm's initial promises and excitement.
(For the record, this was not one of the wonderful PR firms plugged into the Writer Unboxed community.)
Each of them told me – with quite a bit of emotion – about their disturbing experience: a positive, promising initial meeting followed by months of waiting for potential press coverage that never panned out, then finally, a barrage of lame excuses including, "It's because of your book."
One of these authors became my client, and before we started work I asked to see the list of media outlets said firm had contacted about his middle grade fantasy novel. To my surprise, the list contained no fewer than 4,000 entries, which is far too many and implies that proper targeting hadn't been done. Case in point: the list included publications such as General Dentistry and American Cowboy.
The second author was unable to obtain a copy of her press list at all, having been told it was "proprietary."
Needless to say, this makes my blood boil. It's deeply unfair to the authors who placed their trust in this firm, it's disrespectful of authors in general – taking advantage of their earnest hope and vulnerability – and it's an insult