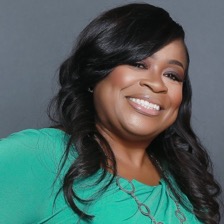 Author Category: Nonfiction/Business
Carlin Barnes, M.D.
Carlin Barnes, M.D. is a Board certified psychiatrist.  For the past fifteen years, she has practiced child, adolescent, and adult psychiatry.  She is a Medical Director at a Fortune 100 managed care company. Additionally, she has a thriving, diverse boutique private practice.
She earned her medical degree from Texas A&M College of Medicine.  She trained in the specialty of psychiatry at programs affiliated with both Harvard University and Emory University Schools of Medicine.  While in her final year of fellowship, she served as chief resident. Originally from Hillside, New Jersey, she is currently residing in Houston, Texas.  She is a member of several professional and civic organizations including The American Academy of Child and Adolescent Psychiatry and Alpha Kappa Alpha Sorority, Incorporated.  Her passions include travel, the arts, community service, and fashion.
Books