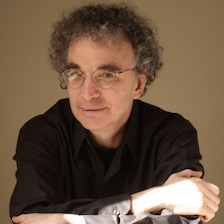 Author Category: Nonfiction/Business
Howard Mansfield
Howard Mansfield sifts through the commonplace and the forgotten to discover stories that tell us about ourselves and our place in the world. An author of a dozen books, he writes about history, architecture, and preservation, with his latest book, Chasing Eden: A Book of Seekers, publishing this October 2021 by Bauhan Publishing LLC.
Mansfield received an honorary Doctor of Humane Letters from Franklin Pierce University; the Gold Medal for Commentary for City and Regional Magazines; a keynote speaker for numerous conferences and colleges; and an occasional historical preservation expert guest on radio and television shows. 
He lives in New Hampshire with his wife, the writer Sy Montgomery.
Books