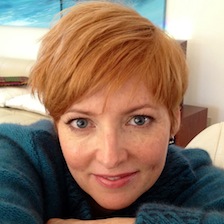 Author Category: Nonfiction/Business
Julie Ann Cairns
Julie Ann Cairns' life mission is to empower people to live an abundant life free from false beliefs.  In this spirit, she wrote The Abundance Code: How to Bust The 7 Money Myths For A Rich Life Now (Hay House, September 2015), and has spearheaded The Abundance Code Documentary (November 2015) to help people everywhere make a shift to the abundance mindset and seek joint solutions to the most pressing challenges facing our planet.
Trained as an economist and statistician, Julie Ann began her career in Japan, where she received a scholarship from the Japanese Ministry of Education (Monbusho) and co-founded and ran an English school.  She then worked at the Reserve Bank of Australia, Macquarie Bank (also in Australia) and in 2001 co-founded Trading Pursuits Group, a financial markets education company, where she is managing director.  She also serves as a director of the Amma Australia Foundation.
In addition to The Abundance Code, Julie Ann is co-author of the book Taming the Beasts – Secrets to Profit in Volatile Bull and Bear Markets.  She lives in Sydney.
Books