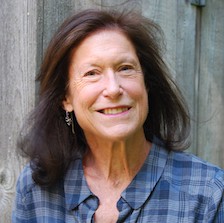 Author Category: Nonfiction/Business
Marian Lindberg
Getting to the truth has been the constant in Marian E. Lindberg's career, first as a journalist, then as a lawyer, environmentalist, and author.  She began her career as a reporter for The Buffalo Courier-Express, winning several newspaper guild awards including one for investigative reporting that led to a state senator's conviction on multiple counts of Misconduct. After leaving journalism for law school, she went on to serve as senior general attorney for Capital Cities/ABC where she participated in court cases and federal regulatory proceedings involving freedom of the press. In her current role as attorney at The Nature Conservancy on Long Island, she has negotiated numerous land conservation deals.
Lindberg's award-winning first book, The End of the Rainy Season: Discovering My Family's Hidden Past in Brazil, was inspired by research she conducted into the supposed murder of her step-grandfather in the Amazon in the late 1920s.  Her latest title, Scandal on Plum Island: A Commander Becomes the Accused, is the product of extensive research into a 1914 trial in which an Army commander is court-martialed for alleged homoerotic acts.
A graduate of Vassar College, Lindberg earned her law degree from Columbia and resides on Long Island, where she serves on the Preserve Plum Island Coalition.
Books