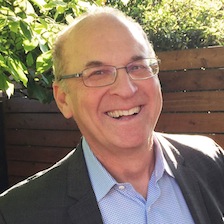 Author Category: Nonfiction/Business
Steve Scheier
Steve Scheier is CEO and Founder of Scheier+Group, a consulting firm dedicated to helping organizations clarify power differently so they can do more good.
During his 20-plus years of experience as a human resources and nonprofit leader, Steve has observed the stifling power dynamics that impact decision-making within organizations. This formed the basis of his book, Do More Good. Better. Using the Power of Decision Clarity™ to Mobilize the Talent of Your Nonprofit Team (2015).
Prior to founding Scheier+ Group in 2010, Steve served as vice president of human assets and training at the national education nonprofit College Summit, and president at the nonprofit organization Entrepreneurs Foundation. His private-sector experience includes serving as a vice president of human resources at Food.com and CKS Group. He has also worked for 9 years at Apple, Inc. where his last position was director of K-12 marketing. He is an occasional contributor to the North Bay Business Journal.
Books