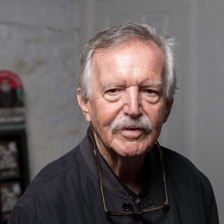 Author Category: Nonfiction/Business
William Reese Hamilton
William Reese Hamilton, author of Wonks (Eclectica Publishing Intl LLC, 2019), spent his childhood in North China and the Philippines, where he and his family were captured and imprisoned by the Japanese Army for over three years in Santo Tomas Internment Camp, Manila.
His education includes bachelor and master of arts degrees in literature, and a mixed bag of experience: factory worker, lifeguard, ordinary seaman, English teacher, counterintelligence agent, Romanian interrogator, advertising copywriter and creative director. He left a fast-paced career in New York advertising for a remote colonial village on the coast of Venezuela.
His work has appeared in over twenty print and online publications, including The Paris Review, The North American Review, The Adirondack Review, StoryQuarterly, Review Americana, Puerto del Sol and Eclectica Magazine.
Books